Lucy Sparrow's Top 5 Places in Los Angeles
The artist's West Coast debut, "Sparrow Mart" opened at The Standard, Downtown LA, Aug. 1-31, 2018
British artist Lucy Sparrow made her West Coast debut with her fifth fully-felted art installation, Sparrow Mart at The Standard, Downtown LA. Sparrow Mart took over the hotel's Paddle Room and was open to the public on Wednesday, August 1. Presented for the second consecutive year in partnership with The Standard, Downtown LA and supported by Discover Los Angeles, this site specific, super-sized superstore was brasher, brighter and four times bigger than Lucy's 8 Till Late, the previous summer's fully felted bodega at The Standard, High Line in New York.
Opened in August 2018, this felt fantasyland was supercharged and serviced by Sparrow Mart shop assistants who will preside over shelves overflowing with everyone's favorite groceries - each one is hand-made in felt and signed by the artist.
Every single one of Lucy's 31,000 unique felt artworks is available to buy in-store, so Angelenos can browse the California Rolls at the fully stocked sushi bar and bag up some fresh felt fish, fruit and vegetables, before heading to the 1980s inspired sound and vision department housing a movie section filled with that decade's biggest box office hits on VHS and Betamax.
On her latest project; Lucy commented: "As a child, I was obsessed with the exotic, turbo-charged technicolour glow emanating from across the Atlantic. The source of this neon rainbow was Los Angeles - a seemingly mythical place to a child growing up in grey, post-recession Britain – and one that has hugely influenced my artistic practice. Thanks to the amazing team at The Standard, Downtown LA the felt is finally coming home to the city of endless possibilities and colour."
After the jump, read on for Lucy Sparrow's Top 5 Places in L.A.
1. Museum of Death Hollywood
"Ok, so this one (Museum of Death, 6031 Hollywood Blvd., Hollywood 90028, (323) 466-8011) is a little dark, but as a massive fan of true crime documentaries, this place is a must see for me."
http://museumofdeath.net
2. Sockerbit Sweet & Swedish L.A.
"Sockerbit (7922 W 3rd St, Los Angeles 90048, (323) 951-0402) is THE best sweet shop in the world. I love this place - a complete heaven for the sugar addicted. Swedish candy pick and mix perfection."
www.sockerbit.com
3. Posers Hollywood
"I absolutely obsess about Posers (7417 Melrose Ave, Los Angeles 90046 (323) 653-4393), this clothing store on Melrose, it sells the very best mod and alternative goth stuff."
www.weareposers.com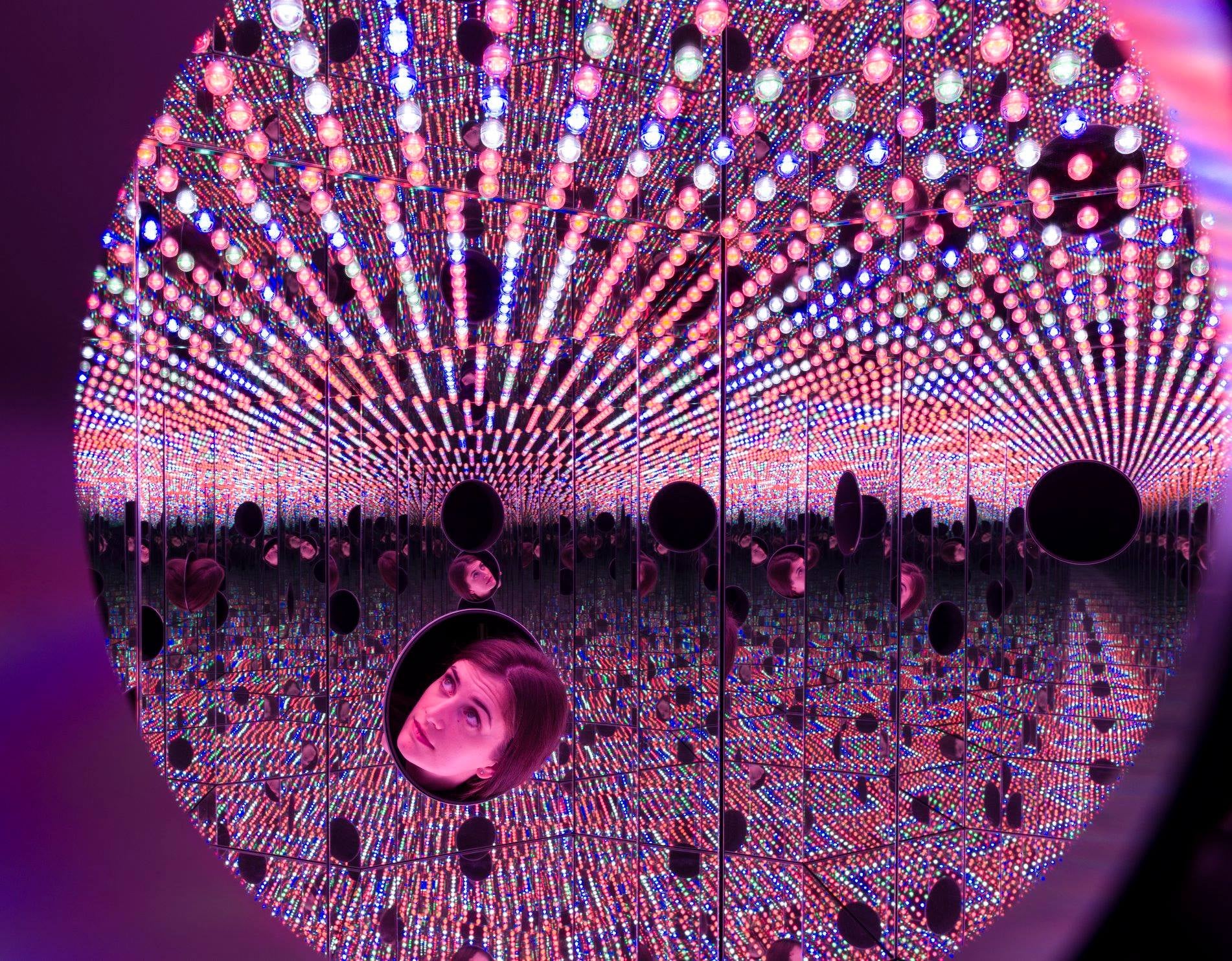 4. The Broad
"I visited The Broad (221 S Grand Ave, Los Angeles 90012, (213) 232-6200) for the first time in February when I was in town researching for Sparrow Mart and I have to say I was blown away by the collection. I will be back. A lot."
www.thebroad.org
5. Universal Studios Hollywood
"I love the movies and I love a theme park, so Universal Studios Hollywood (100 Universal City Plaza, Universal City 91608, (800) 864-8377) is a must. My favourite part is the backlot tour – getting attacked by Jaws and doing a drive-by at The Bates Motel – what's not to love? I think I'm going to need a season ticket this summer."
www.universalstudioshollywood.com