As the entertainment capital of the world, there is no shortage of hotels that accommodate family-friendly experiences. From the Valley to Santa Monica, your next family stay in Los Angeles is sure to be memorable for you and your kids.
Sheraton Universal
Universal Studios Hollywood is one of the major attractions LA has to offer your children. Even better: the Sheraton Universal provides babysitting-referral services, sprawling gardens, easy access to the theme park and a great outdoor pool.
O Hotel Los Angeles
The whole family can find serenity in one of Downtown LA's top boutique hotels. The O Hotel Los Angeles offers all the perks of a boutique hotel and effortlessly combines European chic, history and relaxation.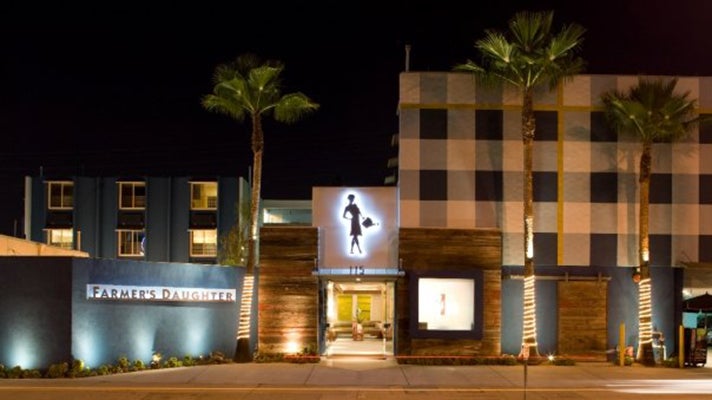 Farmer's Daughter Hotel
Located just across the street from CBS Studios, The Grove and Farmers Market, the quirky Farmer's Daughter Hotel has playful decor and doesn't take itself too seriously. It also provides guests with a completely unique experience for little ones: being a guest at a "farmhouse."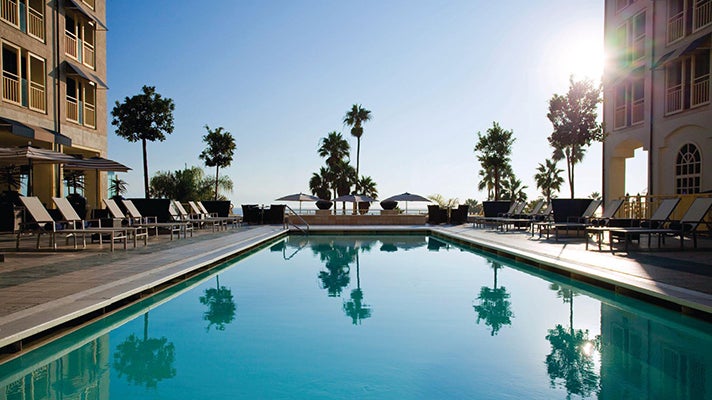 Loews Santa Monica Beach Hotel
If you're traveling with kids in LA, you don't have to sacrifice luxury or convenience. Located just steps from the beach and minutes from Santa Monica's shopping and entertainment, the Loews Santa Monica Beach Hotel puts you right in the middle of the action.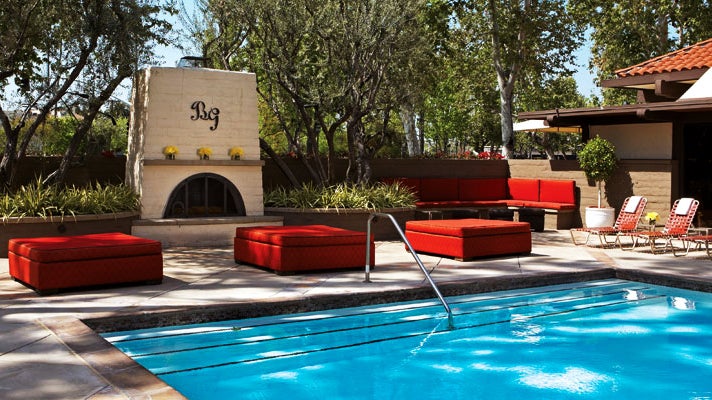 Beverly Garland
The Beverly Garland is located in the center of LA's entertainment industry in the San Fernando Valley. The hotel offers free shuttle service to Universal Studios Hollywood, always a hit with families.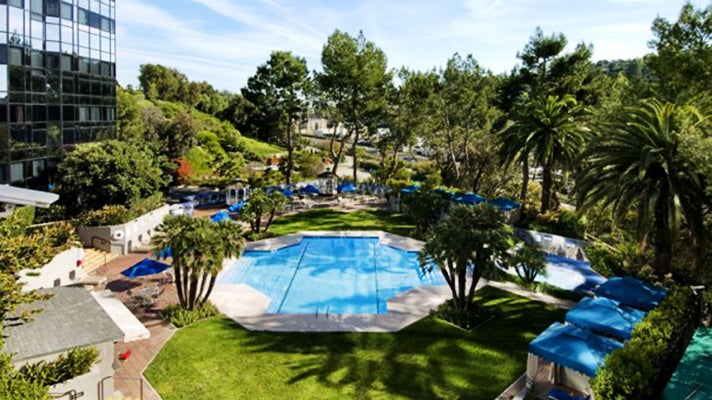 Hilton Los Angeles/Universal City
With spectacular views and great dining, the Hilton Los Angeles/Universal City is just steps away from the excitement of Universal Studios Hollywood and CityWalk. Families can enjoy the convenience of staying just steps away from shopping, theaters and entertainment. It is also a short drive to other LA attractions, such as Dodger Stadium, Hollywood Bowl, Dolby Theatre and STAPLES Center.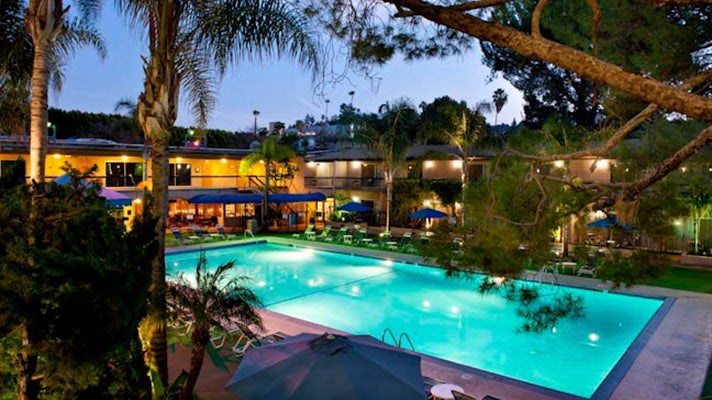 Sportsmen's Lodge Hotel
Whether you're a family looking for kid-friendly fun or a leisure traveler in quest of convenient access to dining and shopping, the Sportsmen's Lodge Hotel offers an ideal location to experience everything LA has to offer.
Warner Center Marriott Hotel
Tucked away in the heart of West San Fernando Valley, the Warner Center Marriott Hotel is a great hotel for kids, with two pools, a park and a movie theater across the street, and easy access to the Westfield Topanga mall.