Discover the Future of Los Angeles in 2015
The Broad
Los Angeles welcomes a spectacular new public museum of contemporary art in Spring 2015, when The Broad opens on Grand Avenue in Downtown. The stunning design by Diller Scofidio + Renfro creates a 120,000 square-foot, three-level facility, and includes 50,000 square feet of gallery space on two floors, a lecture hall for up to 200 people, a public lobby with display space, and a museum shop. The museum's exhibition programming focuses on the contents of the renowned contemporary art collections of Eli and Edythe Broad, encompassing 2,000 artworks by more than 200 artists and unparalleled, in-depth groupings of works by select artists such as Jeff Koons, Roy Lichtenstein, Cindy Sherman, Jean-Michel Basquiat and many others.
Terminal 5 - LAX
Delta Air Lines and Los Angeles World Airports have announced plans for a $229-million renovation of Terminal 5 at Los Angeles International Airport (LAX). The construction project is underway and is scheduled to take place in several phases, with full completion in 2015. Highlights of the project include expanded ticketing, security, and VIP services, and a renovation of the Delta Sky Club. Travelers can also enjoy new restaurants and shops, featuring celebrity chefs and retail brand names that reflect the cuisine, culture and lifestyle of Los Angeles.
The Bloc
The historic Downtown LA building formerly known as Macy's Plaza is undergoing a $160-million transformation into The Bloc, a modern, pedestrian-friendly destination. Plans include opening up the structure to allow for more light, street-accessible stores and restaurants, and internal access to the Metro Rail station directly below the building. The Bloc will be the largest single, mixed-use property in the city, with a renovated 485-room Sheraton Hotel, a 750,000-square-foot luxury office tower, and more than 400,000 square feet of retail and outdoor space. Renovation of the 2.4 million square-foot property is expected to be completed by fall 2015.
Hammer Museum 25th Anniversary
Widely regarded as one of the world's leading cultural venues for emerging artists, the Hammer Museum in Westwood also houses a permanent collection with masterpieces by Rembrandt, Van Gogh and Sargent, as well as one of the world's finest collections of works on paper. The Hammer celebrates its 25th anniversary in 2015 with a year-long series of special events and exhibitions.
Special Olympics World Summer Games
In summer 2015, Los Angeles hosts the Special Olympics World Summer Games, taking place from July 25 to Aug. 2, 2015. The biennial World Games are the flagship events of the Special Olympics, founded in 1968 by Eunice Kennedy Shriver. The world's largest sports and humanitarian event will provide a global stage for 7,000 athletes from 170 countries competing in 25 sports. The Special Olympics World Summer Games are being held at venues across LA, including USC, UCLA and the Los Angeles Convention Center. The opening ceremonies are taking place at the historic Los Angeles Memorial Coliseum. For more information and to sign up and become a volunteer, visit www.la2015.org.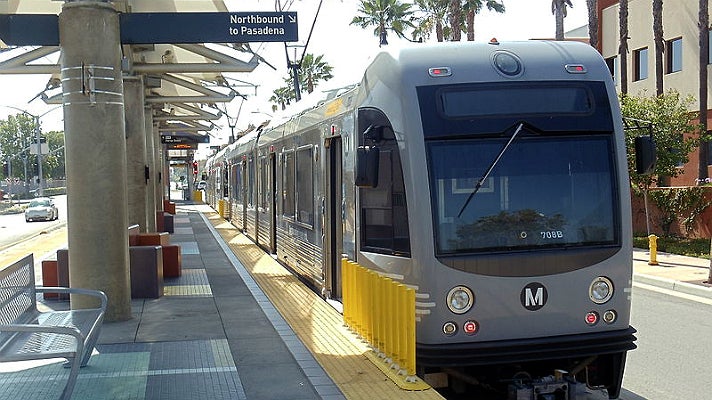 Metro Rail Gold Line Extension
The Metro Gold Line, which provides rail transportation from Downtown to East Los Angeles as well as Pasadena, is being extended farther east. The Foothill Extension Phase 2A is an 11.5-mile extension with six stations in the cities of Arcadia, Monrovia, Duarte, Irwindale and Azusa. Ground was broken in June 2010, and completion is scheduled for September 2015. Phase 2B will take the Gold Line to Montclair, and Phase 2C will go to Ontario.