December 16-24: Las Posadas on Olvera Street
Las Posadas is one of the oldest celebrations in Los Angeles, a wonderful holiday tradition that takes place on Olvera Street from December 16-24 every year since the 1930s. Meaning "inns" or "shelters" in Spanish, Las Posadas is a nightly recreation of the nine-day journey of Mary and Joseph to Bethlehem. Volunteers dressed in costume lead a candlelight procession of families and animals, going from merchant to merchant asking for shelter, only to be rejected just as Mary and Joseph were turned away by innkeepers.
The free event takes place on Olvera Street each night from 5:30 p.m. to 8:30 p.m. and includes singing, entertainment, and a piñata for the children to break. The nightly procession starts at the Avila Adobe, the oldest standing residence in LA. Following the procession, free champurrado (Mexican hot cocoa) and pan dulce (sweet bread) are served.
From outdoor ice skating to dazzling light displays, spectacular parades and joyous concerts, read our guide to the best holiday events and activities in Los Angeles.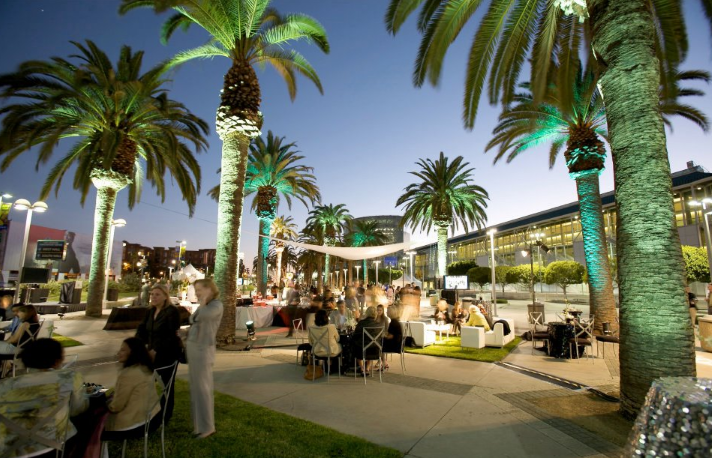 A Leader in Green Initiatives & Facilities
Among the greenest facilities in the nation, the Los Angeles Convention Center has LEED-EB Gold Certification. Its cutting-edge conservation programs include a beverage container recycling program, a material recovery facility that recycles unused post-trade show exhibit material, a food waste recycling program that converts leftovers into compost and a photovoltaic system that makes the Los Angeles Convention Center the largest solar energy-generating convention center in North America.