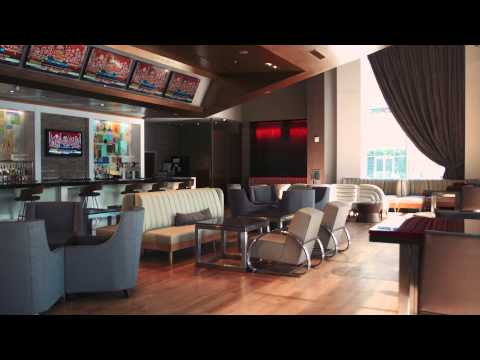 Javascript is required to view this map.
JW Marriott Hotel Los Angeles L.A. LIVE
Overview
With its central location in the Los Angeles Downtown district, the JW Marriott at L.A. LIVE provides a deluxe level of comfort and personal service within a unique hotel environment designed to reflect its location. Guests enjoy convenient access to LA, whether visiting the revitalized Downtown area or other parts of Los Angeles. The property features the most efficient meeting space in Downtown Los Angeles and serves as the Los Angeles Convention Center's headquarters hotel and meeting space.
TravPRO Listing
Member Terms & Conditions Accepted
Pricing:
$$$
Starting at $149.00
Address:
900 W. Olympic Blvd.
Los Angeles, CA 90015
Phone:
Explore. Dine. Shop with your American Express® Card.
100% Non-Smoking Property
ATM/Cash Machine
Accessible Guestrooms
Bar/Lounge
Beauty Salon
Business Center
Cable/Satellite Television
Complimentary Newspaper
Concierge
Connecting Rooms (Based on Availability)
Convenience Store
Copy Service
Cribs (Based on Availability)
Currency Exchange
Dry Cleaning/Valet Laundry
Elevator(s)
Fax Service
Fitness Center
Front Desk Open 24 Hours
Guest Laundromat
Ice Machine
In-Room Coffee Maker
In-Room Flat Panel Television
In-Room Hairdryer
In-Room Heating & Air Conditioning
In-Room Iron & Ironing Board
In-Room Refrigerator
In-Room Safe
Meeting Facilities
N
Pool (Outdoor)
Restaurant(s)
Rollaway Beds (Based on Availability)
Room Service (Available 24 Hours)
Safe Deposit Boxes
Suites Available
Valet Parking (Fee)
Vending Machines
Video Checkout
Wake-Up Service
ADA Accessible
Accepts Credit Cards
Family Friendly
Pet Friendly
Self Parking
Valet Parking
General
Total Square Footage: 77000
Largest Room Square Footage: 25086
Total Meeting Rooms: 38
Capacity Inside: 15377
Auditorium With Stage
In-House Catering Service
Max Theater Capacity: 2592
Max Banquet Capacity: 1900
Max Classroom Capacity: 1270
Floor Plan: Specs - JW Marriott L.A. Live.pdf
Total Capacity: 15377