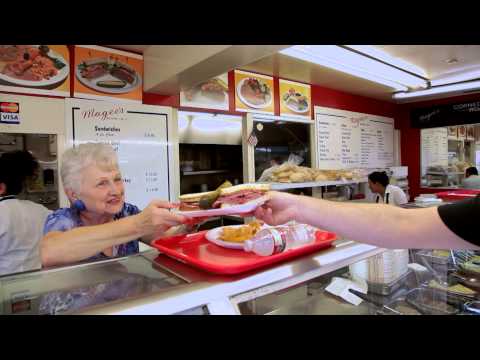 Javascript is required to view this map.
The Original Farmers Market
Overview
The Original Farmers Market has been LA's favorite destination since 1934. With more than 100 gourmet grocers, specialty retailers and restaurants serving cuisine from around the world, the Farmers Market is a beloved gathering spot for locals and tourists alike.
TravPRO Listing
Hours of Operation
Mon-Fri: 9 am - 9 pm
Sat: 9 am - 8 pm
Sun: 10 am - 7 pm
Address:
6333 W. Third St.
Los Angeles, CA 90036
Phone:
Explore. Dine. Shop with your American Express® Card.
ADA Accessible
Accepts Credit Cards
Eco Friendly
Family Friendly
Pet Friendly
Self Parking
General
Total Square Footage: 100
Largest Room Square Footage: 3000
Total Meeting Rooms
Capacity Inside: 150
Capacity Outside: 1000
Max Reception Capacity: 120
Max Classroom Capacity: 30