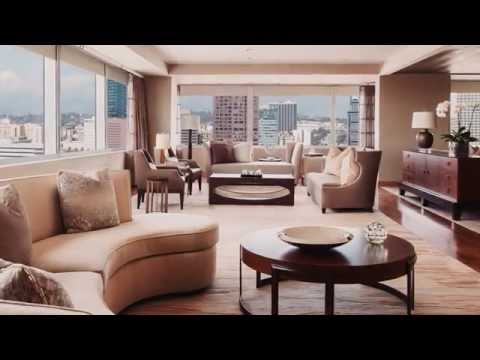 Javascript is required to view this map.
The Ritz-Carlton, Los Angeles
Overview
Experience The Ritz-Carlton, Los Angeles at L.A. Live, located at the epicenter of Los Angeles, amidst the spectacular revitalization of downtown. This boutique hotel features luxurious accommodations, dramatic, panoramic skyline views, relaxing spa services, stimulating nightlife, and exclusive access to sports, entertainment, award shows, and world-class cuisine. With convenient access to the business, financial, law, cultural and fashion districts, this state-of-the art vision also caters to the discerning business and leisure traveler - a truly shimmering, champagne experience.
TravPRO Listing
Member Terms & Conditions Accepted
Pricing:
$$$$
Starting at $398.00
Address:
900 W. Olympic Blvd.
Los Angeles, CA 90015
Phone:
Explore. Dine. Shop with your American Express® Card.
100% Non-Smoking Property
ATM/Cash Machine
Business Center
Cable/Satellite Television
Complimentary Newspaper
Concierge
Connecting Rooms (Based on Availability)
Convenience Store
Cribs (Based on Availability)
Dry Cleaning/Valet Laundry
Elevator(s)
Fax Service
Fitness Center
Guest Laundromat
Ice Machine
In-Room Coffee Maker
In-Room Flat Panel Television
In-Room Mini Bar
In-Room Pay-Per-View Movies
In-Room Safe
Jacuzzi/Hot Tub (Outdoor)
MP3 Player Docki
Maid Service
Massage/Spa Services
Meeting Facilities
News Stand
Pool (Outdoor)
Poolside Cabanas
Restaurant(s)
Rollaway Beds (Based on Availability)
Room Service (Available 24 Hours)
Safe Deposit Boxes
Shoeshine Service
Suites Available
Turndown Service (upon request)
Valet Parking (Fee)
Vending Machines
Video Checkout
Wake-Up Service
Wi-Fi
ADA Accessible
Accepts Credit Cards
Family Friendly
Self Parking
Valet Parking
General
Total Square Footage: 25086
Largest Room Square Footage: 12769
Total Meeting Rooms: 10
Capacity Inside: 2087
In-House Catering Service
Max Theater Capacity: 1344
Max Reception Capacity: 1418
Max Banquet Capacity: 920
Max Classroom Capacity: 650
Total Capacity: 2087