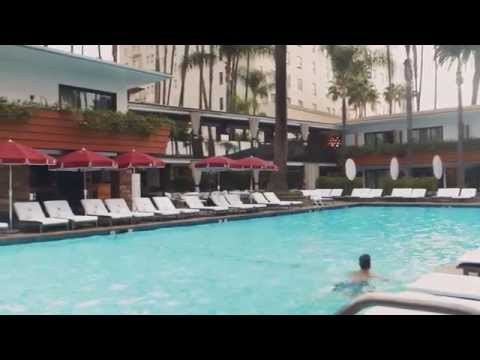 Javascript is required to view this map.
The Hollywood Roosevelt
Overview
The historic Hollywood Roosevelt is located in the heart of the city on the world renowned Hollywood Walk of Fame. The hotel boasts six unique venues - Public Kitchen, 25 Degrees, Tropicana, Library Bar, Teddy's Nightclub and Spare Room Gaming Parlor. The entire property has been newly renovated.
TravPRO Listing
Member Terms & Conditions Accepted
Pricing:
$$$
Starting at $203.32
Address:
7000 Hollywood Blvd.
Hollywood, CA 90028
Phone:
Explore. Dine. Shop with your American Express® Card.
100% Non-Smoking Property
ATM/Cash Machine
Bar/Lounge
Business Center
Cable/Satellite Television with Premium Channels
Concierge
Connecting Rooms (Based on Availability)
Copy Service
Cribs (Based on Availability)
Dry Cleaning/Valet Laundry
Elevator(s)
Fitness Center
Front Desk Open 24 Hours
Ice Machine
In-Room Flat Panel Television
In-Room Hairdryer
In-Room Heating & Air Conditioning
In-Room Iron & Ironing Board
In-Room Mini Bar
In-Room Pay-Per-View Movies
In-Room Safe
Live Entertainment
MP3 Player Docking
Maid Service
Massage/Spa Services
Meeting Facilities
Night Club
Pool (Outdoor Heated)
Poolside Cabanas
Restaurant(s)
Rollaway Beds (Based on Availability)
Room Service (Available 24 Hours)
Safe Deposit Boxes
Suites Available
Turndown Service (upon request)
Valet Parking (Fee)
Wake-Up Service
Wi-Fi
ADA Accessible
Accepts Credit Cards
Family Friendly
Pet Friendly
Self Parking
Valet Parking
General
Total Square Footage: 22138
Largest Room Square Footage: 3000
Total Meeting Rooms: 19
Capacity Inside: 1736
Capacity Outside: 166
In-House Catering Service
Max Theater Capacity: 300
Max Reception Capacity: 500
Max Banquet Capacity: 300
Max Classroom Capacity: 200
Total Capacity: 1902