Inspired by the ciclovía events that started 40 years ago in Bogotá, Colombia, the first CicLAvia was held on Oct. 10, 2010. Since then, CicLAvia has grown to become the largest open streets event in the country - more than one million people have explored over 140 miles of open streets in Los Angeles County.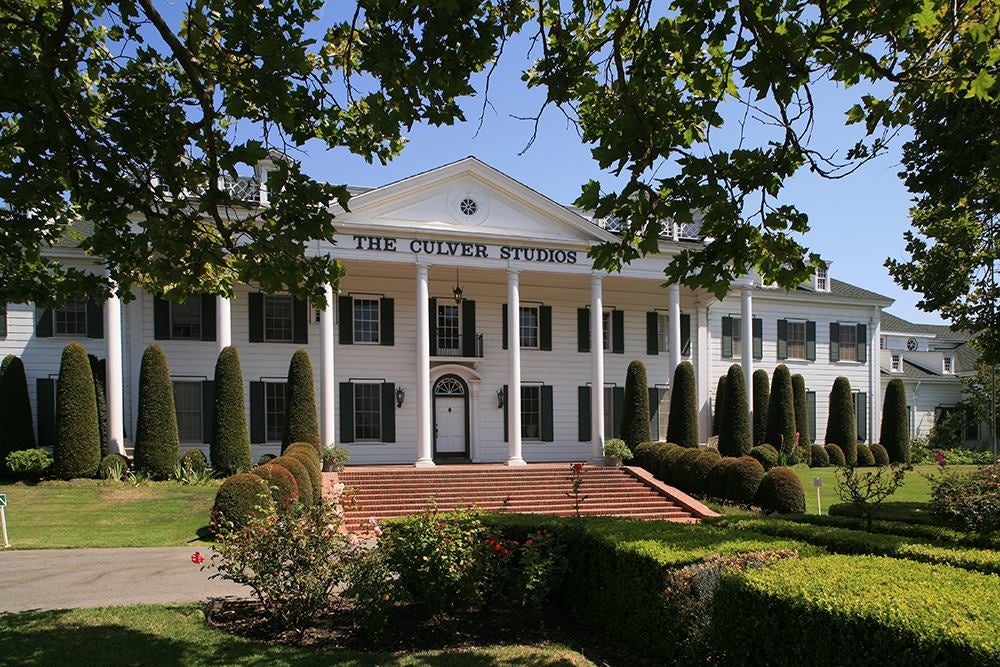 CicLAvia kicks off its 2019 season with a Westside route through the streets of Culver City, Mar Vista and Palms. Taking place on Sunday, March 3 from 9 a.m. to 4 p.m., the route will offer miles of city streets for participants to explore by bike, foot, skateboard, wheelchair and other non-motorized traffic. Streets will be closed to cars and open for cyclists, pedestrians, runners and skaters to use as a recreational space.
New to CicLAvia? Here are four things you need to know for March 3:
It's FREE!
It's not a race and you don't need a bike to participate. You can walk or skate to your heart's content.
There's no beginning or end. You can start anywhere and go as far or as short as you want.
The flow of participants goes both ways, just like regular traffic.
Catch a free pedicab ride—brought to you by AARP—to experience CicLAvia in a whole new way! Pedicab stops are available at each info booth, just look for the sign.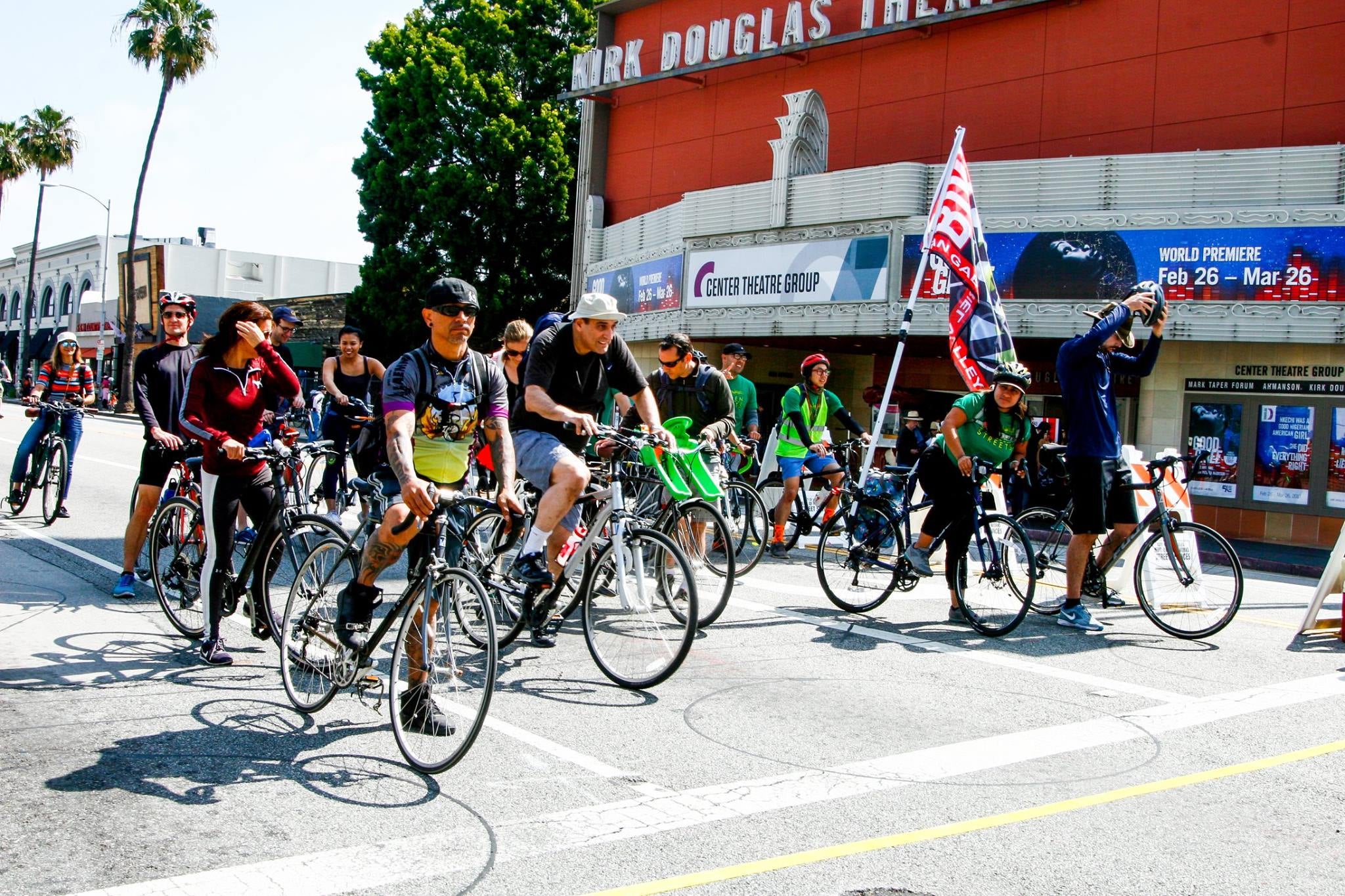 You can view the CicLAvia route, including activities, restaurants and car crossings, on the interactive digital map.
For general event information, contact CicLAvia at 213.355.8500 or info@ciclavia.org.
For concerns regarding street closures, reach out to the City of Los Angeles at 213.847.6000.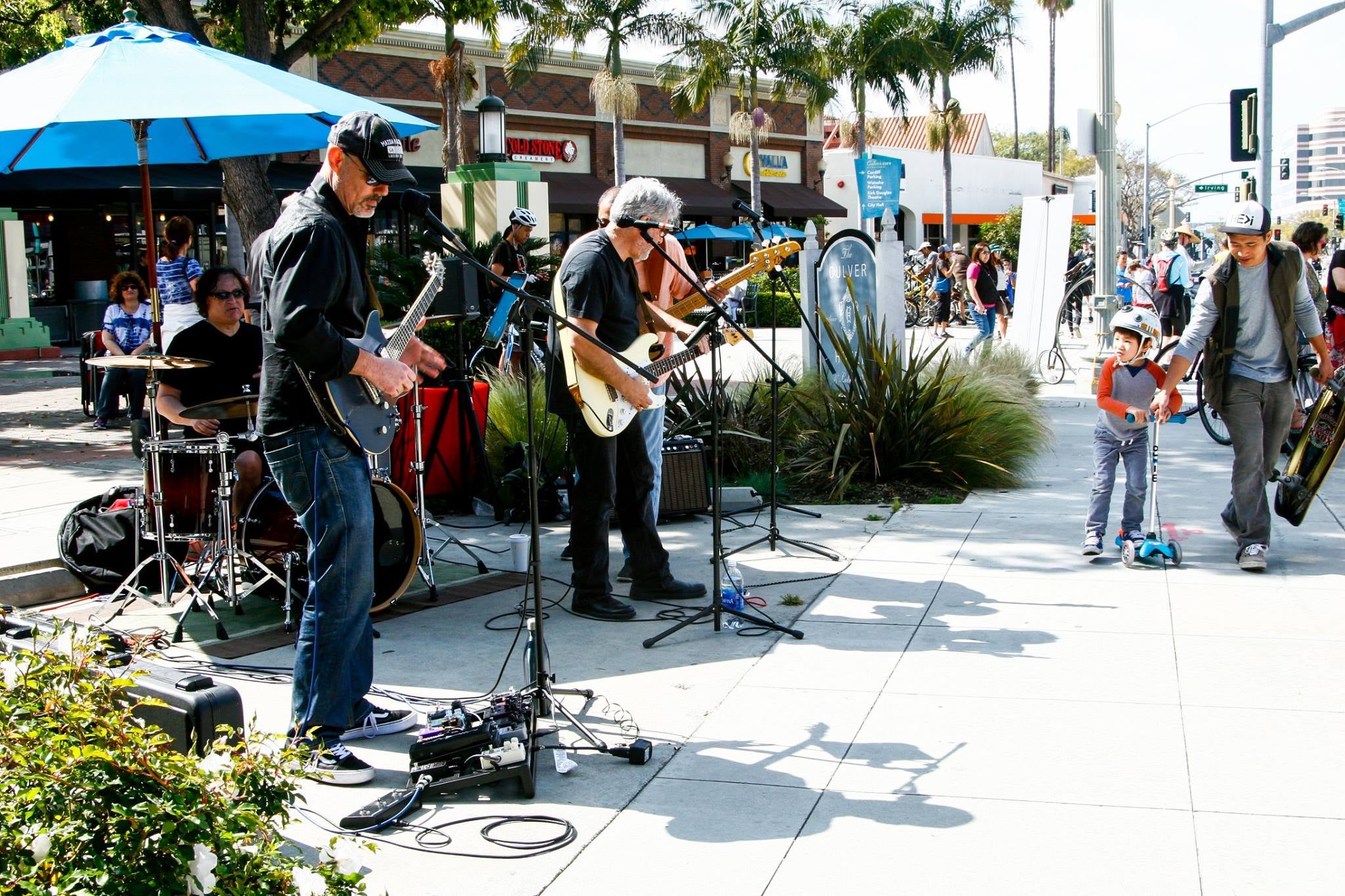 Activities
Activities are taking place throughout the day at Hubs along the route. All Hubs will have restrooms, free water, free basic bike repair, bike parking, and first aid.
ARTS DISTRICT HUB - 8537 Washington Blvd., Culver City 90232
Grab a bite from some of LA's best food trucks.
Make sure to visit the Capital One booth for amazing giveaways, games, and prizes.
Stop by the LA County Registrar's booth and make sure you're registered to vote!
NEAR THE HUB:
DOWNTOWN CULVER CITY HUB - 3850 Main St, Culver City 90232
Check out the latest in folding bikes from TERN.
Culver CityBus is celebrating 91 years of service! Stop by their booth for giveaways, Metro Pop-Up Shop, our famous Bus Photo Booth, and a close-up look at our Anniversary Wrapped Bus. Learn more about working for and riding Culver CityBus. Grab a route schedule and pick up a commemorative TAP card!
Relax in the AARP play zone while catching up over vintage board games.
Bike Valet!
NEAR THE HUB:
Enjoy a leisurely lunch in one of the many eateries in Downtown Culver City or grab a quick bite and dine al fresco along Culver Blvd. Check out a killer line up of live bands programmed by the Downtown Business Association. And stop by the Kirk Douglas Theatre for your chance to win free tickets and to create your very own roller derby trading card, sponsored by the upcoming production of "For the Love Of (or the Roller Derby Play)".
Check out this map of Downtown Culver City Businesses!
Stop by the Metro outreach booth at the Culver City Expo Station to chat with Metro Planning Staff, make a customized license plate for your bike, and check out an all-new Smart Metro Bike (with several new stations on the Westside).
PALMS HUB - 3311 Motor Ave., Los Angeles 90034
NEAR THE HUB:
PIT STOP - 11100 Washington Blvd., Culver City 90232
Stop by Washington Blvd. at Harter St. for free water, porta potties, and free basic bike repair!
WASHINGTON WEST HUB - 12450 Washington Blvd., Culver City 90066
Visit the LA Ranger Troca, a food truck turned mobile visitor center for the Santa Monica Mountains. Learn more about the National Parks Services programs, then scale their 25' rock wall.
Complete the kids bike safety skills course and get a free helmet (while supplies last) courtesy of CicLAvia.
Stop by the Thousand Safety Checkpoint to get your helmet fitted, check your brakes, tire pressure and saddle height and learn other bike safety tips.
Stop by reDiscover Center's booth and create fantastical streamers and fun decorations for your bicycle, scooter, helmet, or stroller.
Grab a bite and a drink at one of the many local restaurants in the Washington West Business District. Food and drink specials galore.
Enjoy live performances by Taiko drummers, dance by Brazil Brazil, Ooks of Hazzard, and more, programmed by the Washington West Business District.
Stop by the "Medusa" Interactive 3D Photography display by 3Deee - fun depth photography viewers for kids and adults! Created by Artist Franklin Londin!
MAR VISTA HUB - 13000 Venice Blvd., Los Angeles 90066
Does your child need a helmet? Stop by the California Highway Patrol booth and get fitted for a free kids helmet (while supplies last).
Join the Skateside to learn basic skateboarding skills.
Plug into the phone charging station at the LADWP Solar Trailer and let the sun re-power your phone.
Visit the JUMP booth for a free adult helmet (while supplies last).
Sign up for a free Los Angeles Public Library card and keep an eye out for the roaming Book Bike. Free books will be given to people with library cards.
The Mayor's Great Streets Initiative invites you to hang out at their pop-up parklet! Learn how to apply for the 2019 Great Streets Challenge Grant. They're offering ten communities up to $2.5 million in outreach support and infrastructure investments. Snap a photo with your dream Great Street at the parklet to earn points for the Scavenger Hunt!
Learn more about the new "Downtown Mar Vista" in the Great Streets segment of Venice Blvd. Metro and LADOT will have bike share and Microtransit shuttle info, and there will be a solar DJ. If you're looking for a fun challenge and want to learn about the new public art, pedestrian safety and street- scape improvements, stop by Councilmember Mike Bonin's booth to participate in the Great Streets Scavenger Hunt.
LADOT Vision Zero, Active Transportation and Transit will be activating the hub with activities, swag and project updates. Connect with the team and share ideas about improving traffic safety in your neighborhood.
Grab some sweets and treats at some of our favorite dessert trucks!
NEAR THE HUB: