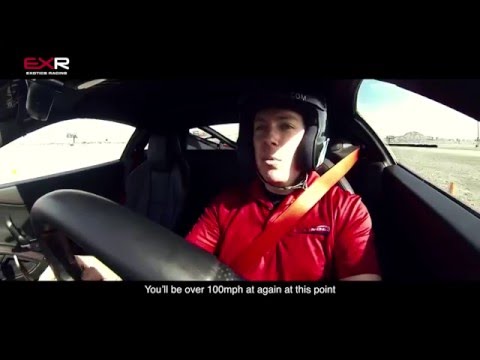 Javascript is required to view this map.
Exotics Racing
Overview
Make your dream of taking an exotic car on a driving experience of a lifetime. Choose from Lamborghini, Ferrari, McLaren, Porsche, Audi and more. Speed through a 1.2 mile, race track, designed with 8 turns and featuring a 1,600 ft. straightway. Before you have an out-of-body experience burning rubber, you'll be provided with full driving instruction briefing. Then, ride as a passenger in a Porsche Cayenne to experience the track before you drive.
Start your engine, grip the wheel and get ready to test the limits of speed. Maximums your driving experience with 1-on-1 coaching from a professional racing instructor. Didn't get enough? Add an adrenaline rush in our Corvette drifting Ride along. Stop dreaming & start driving.
Hours of Operation
9:30 am to 5:00 pm
Address:
9300 Cherry Ave.
Fontana, CA 92335
Phone:
Explore. Dine. Shop with your American Express® Card.
ADA Accessible
Accepts Credit Cards
Family Friendly
Self Parking
Under Renovation