Discover Koreatown Car Free: Nightlife
April 18, 2014
Updated on September 8, 2015
When it comes to cultural stature among both locals and visitors as well as population and sheer physical size, Koreatown is growing as fast as any L.A. district. Said to pack about 300,000 people in its five square miles, K-town contains the dining and entertainment options represent the best of the region. And with the Metro Rail Purple Line running down its Wilshire Boulevard spine (not to mention the area's challenging parking), K-town is ideal for exploring car free. Discover the nightlife of one of L.A.'s most dynamic neighborhoods, from dinner to concerts at a landmark venue, and craft cocktails at a speakeasy.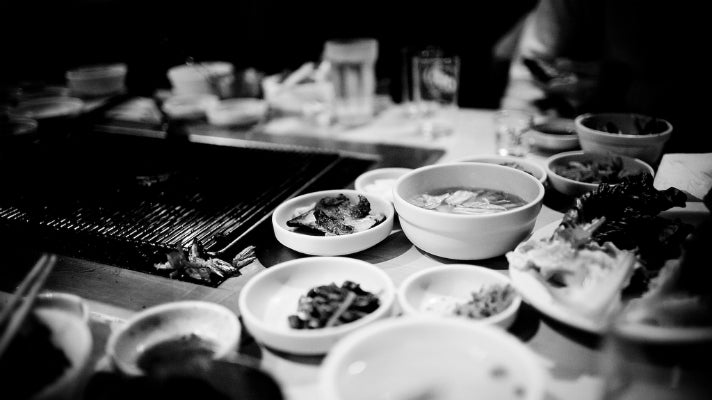 Soot Bull Jeep has become synonymous with the more-or-less punk rock Korean BBQ experience, complete with ashes, chili-marinated pork and enough charcoal under the grills to get your clothes nice and tasty, too. From the Wilshire/Vermont station, head four blocks west to Catalina, then two blocks south to 8th Street.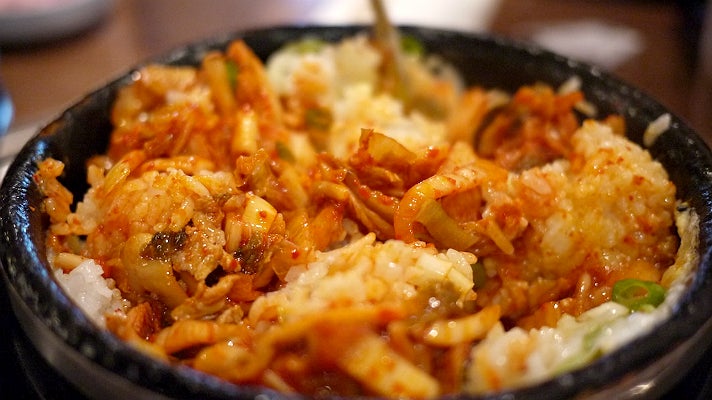 Ham Ji Park features Korean delicacies such as Al Jjigae (cod roe stew) or Gamjatang (pork neck stew). From the Wilshire/Vermont station, head four blocks west to Catalina, then about a block north to Ham Ji Park.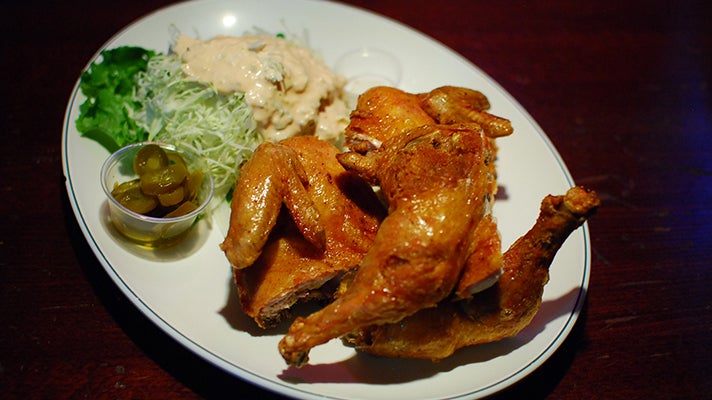 Many restaurants in K-town specialize in a single dish. At OB Bear, it's all about the spicy fried chicken wings. OK, and the beer to wash it down with. From the Wilshire/Vermont station, OB Bear is a block south on Vermont, then a block east.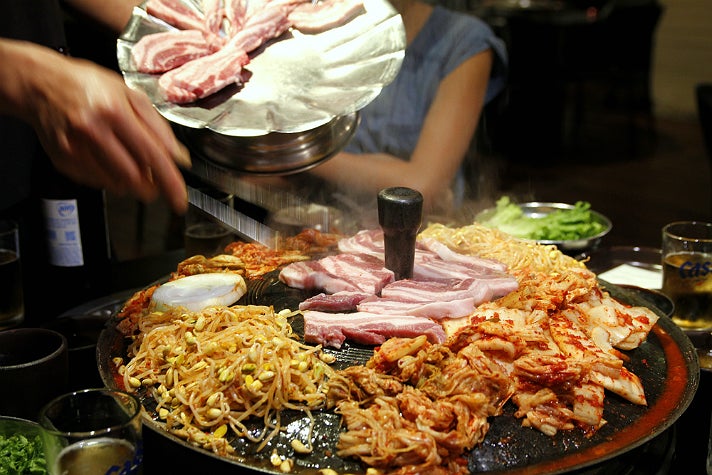 Honey Pig gets the mystery out of the way quickly with its name – while the restaurant offers meat choices such as wild boar and serves fine dishes like spring-radish kimchi noodle, its proverbial bread and butter is pork belly. Honey Pig can be reached from the Wilshire/Normandie station by heading a block west to Kingsley, and then two blocks south to 8th Street.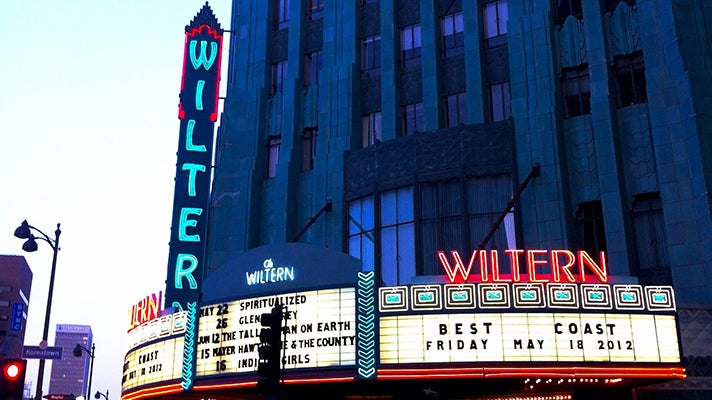 The Wiltern combines ornate Art Deco architecture - commensurate with a building opened in 1931 - with a contemporary staple of musical artists to fill its 1,850 seats. In the Spring alone, the landmark venue featured everyone from Willie Nelson to Franz Ferdinand and the Brian Jonestown Massacre.
For a real throwback, there's Shatto 39 lanes (three blocks north of the Wilshire/Vermont station on 4th Street), a bowling alley that's complete with a coffee shop and full bar. Time hasn't touched in decades, for the night owls, Shatto 39 stays open until 3 a.m. on weekends.
The craft cocktail craze is alive and well in Koreatown with Lock & Key, a speakeasy that serves specialties such as "Blood & Sand," "Naked Pina" and "Torpedo." The bar is discreetly located four blocks north of the Wilshire/Vermont station.
Dwit Gol Mok (DGM) has a wide variety of bar-food items such as Hamul Pajun (seafood pancake) that can be washed down with Soju and other beverages. DGM is technically two blocks west of the Wilshire/Vermont station on Wilshire Boulevard, but its entrance is located in a parking lot on Berendo Street.
Gaam Restaurant and Lounge
And then there's always GAAM Restaurant and Lounge, where the night can be finished properly with beer, Soju and, of course, karaoke. From the Wilshire/Normandie Metro Rail station, head one block north on Normandie and two blocks east on 6th Street to Chapman Plaza.
Check into one of L.A.'s top new hotels, and explore Koreatown's fantastic dining, shopping and cultural attractions.